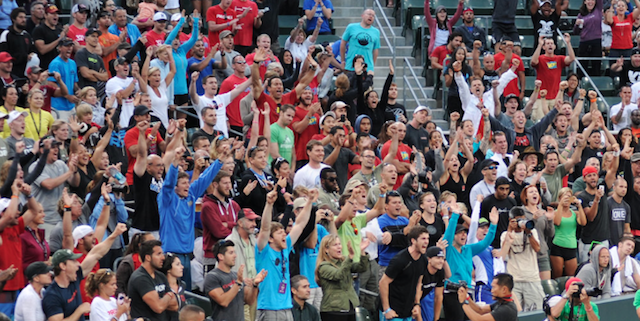 2013 CrossFit Games tickets are now officially sold out!
At 10am Pacific Time on Monday, May 13, 2013, HQ put 12,000 tickets (6,000 Gold, 6,000 Silver) online to purchase. Within hours all tickets were sold, with the event now officially a 'Sell Out'!
If you were unable to get your hands on a ticket, you still have a few ways to watch all the action.
You'll be able to watch the Games on ESPN3 July 26-28, and on July 28 from 4 to 5pm PT LIVE on ESPN2. It's also believed HQ will be streaming all events live on their website.
Alternatively, if you still want to see some CrossFit action at the Home Depot Center, you can watch the Masters events from July 23-25.
Entry to the arena on Tuesday, Wednesday and Thursday will be free for all people. However, due to construction in the soccer and tennis stadiums, fans will not be allowed into those facilities until Friday morning.