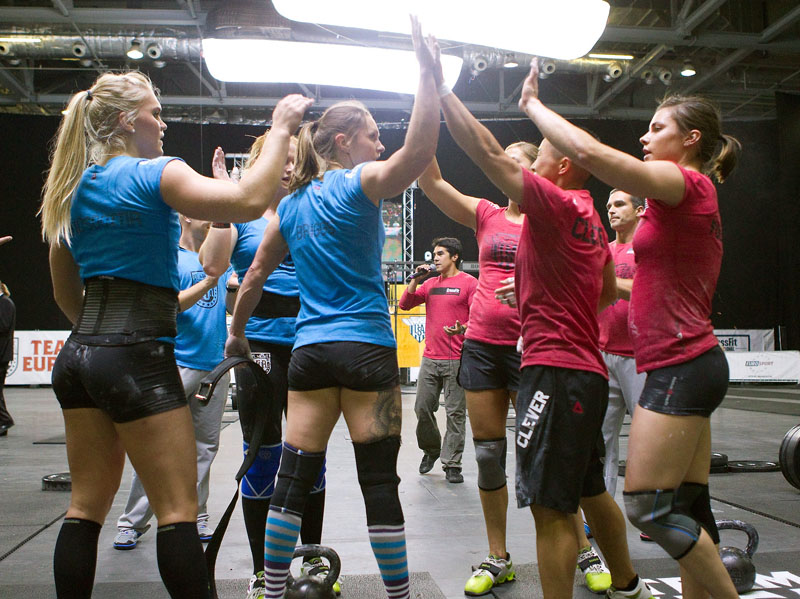 The CrossFit Invitational is returning in 2014, with HQ just revealing details about this year's competition.
After two years abroad, the Invitational will be held on American soil for the first time in 2014 with the SAP Center in San Jose, California, to host the event on Sunday, November 9.
Last year the competiton was held in Berlin, Germany, with Team World deafeating Team USA, while the 2012 CrossFit Invitational saw Team Europe lose to Team USA in the UK.
In 2014 the format is changing a bit with four 'all-star' teams competing this time around. Top athletes from the US, Australia, Canada and Europe will represent thier region with each team consiting of two men, two women and a coach.
At ths stage the rosters for each all-star team is yet to be announced but CrossFit will be giving an update on the line ups in the next few weeks.
The 2014 CrossFit Invitational will take place from 4-6 p.m. PT. Gates will open early and just like the CrossFit Games, and Reional competitions, there will be a vendor village and activities for fans.
Details for tickets will also be released soon and will be sold through the Games website which can be found by clicking here.
Who do you think should represent each region? Let us know in the comment section below.