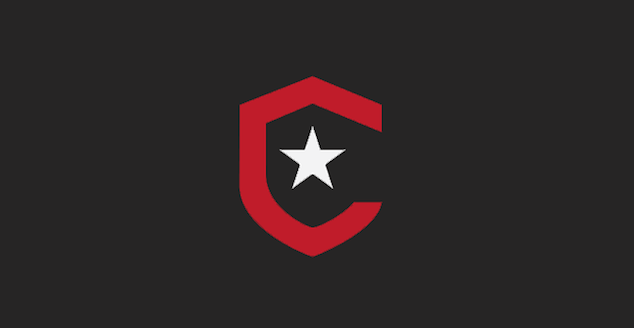 The explosive growth of functional fitness and technology over the past few years has spurred numerous websites and mobile phone apps to help athletes keep track of scores and times, and compare their performances to other people across the world.
For functional fitness athletes, there are a handful of sites currently being used by CrossFit affiliates, and individuals, on a daily basis to compare and track their performances. One, however, which has caught our eye in the past few weeks is CompeteNow.com.
CompeteNow is a website app which has a sole focus of providing real time rankings for anything that can be measured or tracked. Whether the movement is serious or goofy, if it can be measured and tracked, it can be ranked on the site.
If you want to see if anyone can beat your record time of drinking a liter of water, then running 400 metres and doing 100 pushups, you can post it on CompeteNow and see if anyone is faster than you!
The 'cool' factor that makes CompeteNow unique from other sites like Wodify, Beyond the Whiteboard, WODHOPPER and SugarWOD, is that CompeteNow incorporates ALL fitness exercises and benchmarks from sports such as swimming, running, weightlifting, and gymnastics, not just CrossFit/functional fitness movements.
So here's how it works, and how it differs from other similar websites.
The primary differentiator for CompeteNow is the sole focus on 'real time' leaderboards and rankings, with the ability to adjust/filter your rank depending on demographic.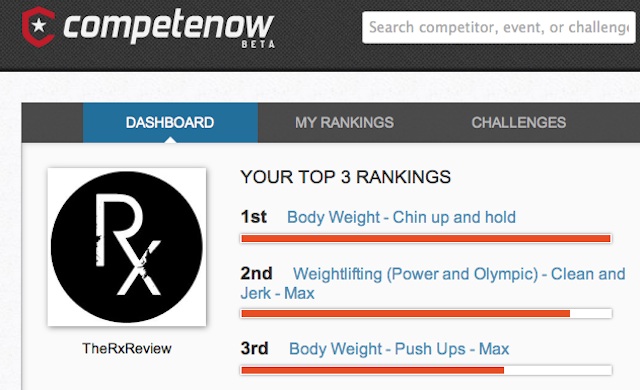 For example, a 33 year old male is an ex high school and college wrestler. After five years of being 'out of the fitness scene', he decides to get back into shape. He remembers his one mile run time and weight lifting maxes when he was at the prime of his college wrestling career, but what is a good score/time now for a 33 year-old male?
CompeteNow can answer that question while also providing the motivation for him to get back into shape.
Almost all of us are able to identify with the example given above. Even those of us who think we aren't that competitive, we still ask: "how good is good?".
We all want to know how we stack up against others and how we compare to other people in our sport or benchmark event of choice.
CompeteNow answers these questions for YOU.
CompeteNow's web app also allows you to filtered leaderboards by location, age, weight, and gender, so you don't have to just settle for where you Ranking on the global stage.
Don't like being ranked 229th in the world for the 1 mile run or 1RM squat clean?
Fine… Start small and narrow the competitive field. Filter by age group (answers the question of "how fast should someone my age do XXX" or "how much weight should someone my age be able to lift XXX"), or location.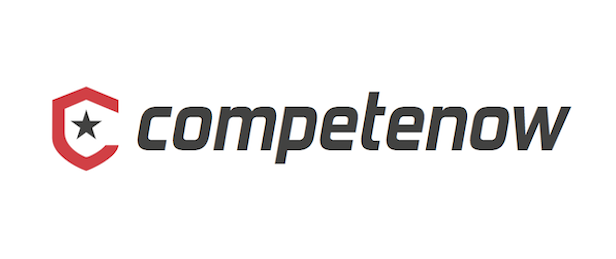 In the US, you can go all the way down to the zip code, then city, then county, then state, then the whole of America). Likewise for weight and gender.
No one else provides the simple and powerful focus on your Rankings while displaying raw truths about how you stack up against fellow competitors.
We discovered CompeteNow as they were about to launch their site to fitness and competition junkies everywhere.
To find out if you really are better than average, head over to CompeteNow and register for a free account to see how you stack up.
Remember, the site is new, so don't get too excited to find yourself near the top of the leaderboard. Be a true competitor and Share your Rankings from CompeteNow with your friends… and you'll soon discover the truth behind your fitness.
Your proof is in your Ranking. See you on CompeteNow.
If you're already a member of CompeteNow, be sure to follow them on Facebook and Instagram to keep up to date with all their latest competitions, prizes and giveaways.