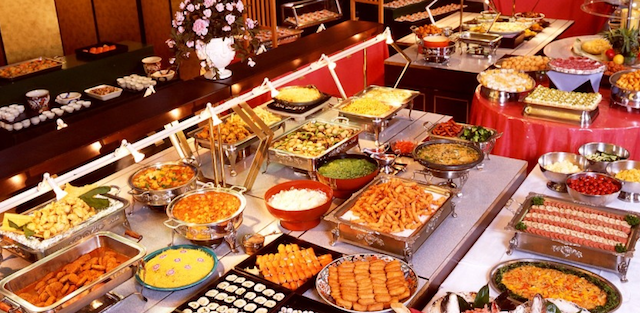 Decided you're too tired to cook tonight's dinner? Planning on taking a friend from your CrossFit gym out to lunch? Or maybe you just want to get out of the house and enjoy some food.
Trying to maintain a healthy diet can be hard at the best of times, especially when eating out. In your kitchen you have control of exactly what you put in your food, however, when you eat out, you are putting your trust in the hand of another person who is cooking and preparing your food.
Here are some suggestions on how to eat clean while eating out, highlighting what to look for, and what to avoid when ordering:
Mexican Food
There are many fresh and healthy options at Mexican restaurants. Try to stick to the meals with vegetables and meats. Burrito bowls and fajitas are good options, especially if you can substitute the flour tortilla for wheat or gluten-free. The meat used in fajitas are also usually grilled instead of fried meaning less fat.
What to get: Soft tacos, fajitas, burrito bowls, fresh meat (beef & chicken), vegetables, fresh salsa, cilantro and wheat/gluten-free tortillas if available.
What to avoid: Sour cream, cheese, tortilla chips, white tortilla.
American Food
Among all the high fat meals like burgers and fries there are a number of healthy options at American restaurants. Salads are the best option if you are careful and avoid the fatty dressings. If you are getting a burger, or any other type of sandwich, try to order one with leaner beef, as burgers often have high amounts of saturated fats. You can also ask for a lettuce wrap instead of the buttered, calorie-dense bun used in burgers. If you can, avoid the fries or ask for sweet potato fries as a 'healthier' equivalent.
What to get: Salads, grilled meats and fish, fresh veggies, sweet potatoes.
What to avoid: Flour buns, high-calorie salad dressing, anything fried.
Mediterranean Food
Most of the ingredients in most mediterranean foods are very healthy, however, sometimes they are either fried (calamari, falafel), heavily buttered or drowned in some rich, fattening sauce that quickly decreases the food's nutritional value. You should try to avoid all fried foods by ordering grilled meats instead, and ask to have your dish served with the sauce on the side. Lastly, moderation is key with hummus. While it is packed with fiber and protein, it is loaded with calories and can easily be over-consumed.
What to get: Chicken, lamb, beef, fish, vegetables.
What to avoid: Cheeses (feta and goat cheeses are okay in moderation), fatty dipping sauces, fried foods (calamari, falafel), pita bread (ask for whole wheat if possible).
Indian Food
Indian food offers a plethora of tasty spices and tender meats. As with Mediterranean cuisine, many Indian dishes feature rich sauces, so be sure to ask for them to be served on the side. Stick to the high-protein meals with vegetables and be sure to get some lentils which are packed with fiber and protein. Many Indian meals come with potatoes so try to avoid them where possible.
What to get: Meat based meals with low amounts of sauce (tandoori chicken), vegetables (jalfrezy), spices, lentils.
What to avoid/eat in moderation: Breads (naan, roti), rice, curry, potatoes, sauces.
Asian food (Chinese, Thai, Vietnamese)
It can be tricky eating clean at Asian restaurants as many dishes come with fried food and are often loaded with various sauces. Some combo meals (eg: garlic chicken & fried rice) and soups also have high levels of sodium in them, so try to watch out for them. Tom Yum soup is often a safe bet as it is usually loaded with nutritious veggies and meats, while also low in calories. If you can handle it, try to order foods that are more heavily peppered and spicy! The added spice may increase your metabolism, and some research has shown that they may even have the ability to kill developing fat cells!
What to get: Raw fish (sushi), steamed or stir-fried meats/veggies, brown rice, low calorie soups (Tom Yum), salads (Thai beef salad, larb chicken) and anything without sauces.
What to avoid: Anything fried, most sauces, lo-mein noodles, white rice, prawn crackers.
Frozen Yogurt
Don't get too excited – moderation is the key here! While frozen yoghurt might not be the healthiest option for desert, it's by far the un-healthiest. And all of us should be able to enjoy ourselves from time to time anyway. Limit your serving size to 3-4 ounces but be sure to load up on healthy toppings such as nuts and fresh fruit! Many frozen yogurt stores offer several sugar-free and non-dairy flavours so try to go for them first.
What to get: Fruits, nuts, coconut shavings, natural muesli/granola, sugar-free and non-dairy flavours.
What to avoid: Most toppings are loaded with sugar and additives, so try to avoid anything that is unnatural.