With the exception of sweet potato, the Paleo menu is a bit shy of hearty side dishes, particularly ones that can rival the likes of pasta, bread, rice and other filling grains. So if you haven't heard of the grain-free rice secret, it's about time you did.
Paleo rice is about the best kept secret in the primal world. It is made entirely out of cauliflower and you can jazz it up, or dress it down with all of your favourite herbs, spices and seasonings.
Equipment:
1.  Sharp Knife
2. Blender or Grater
3. Pan or Pot (I use a non-stick pot)
Ingredients:
1. 1 head of Cauliflower
2. 1 tsp Salt
3. 2 Tbs Olive oil or Coconut oil
4. Chilli sprinkle (optional)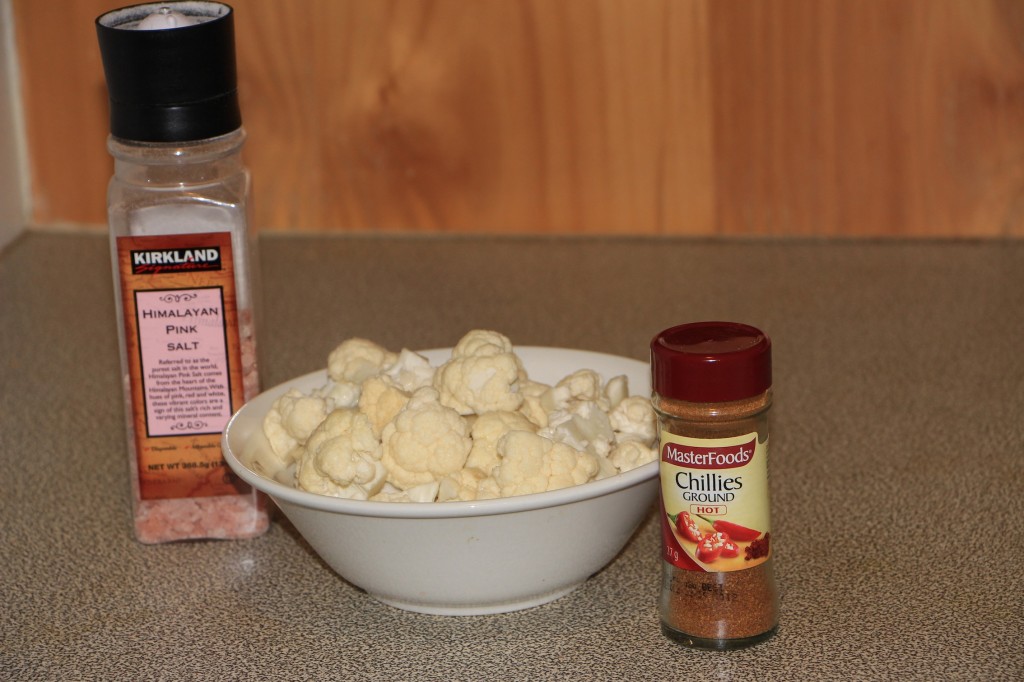 Method: 
1. Wash the cauliflower thoroughly, remove the stalk and cut into small florets.
2. Place the cauliflower florets in your blender and chop until it resembles small rice-like pieces. You may need to split the amount of florets you place in the blender at one time, to achieve the desired consistency.
-Alternatively, If you don't have a blender you can grate the cauliflower using a cheese grater or you can cut the florets into rice pieces by hand.
3. Place the oil in your pot and turn the stove top on a low to medium heat.
4. Place the cauliflower pieces in the pot once warm, add the desired amount of salt and spice (optional).
5. Cook for 5 to 7 minutes stirring occasionally. While all cooking times will vary slightly, I recommend tasting through the cooking process, because you still want the cauliflower to resemble rice and have a crunch to it.
Paleo rice is not one of those dishes you can leave on the stove top and relax on the couch while the cooking is magically done for you. To get the consistency of rice, the cauliflower just needs to kiss the stove top for a few minutes. If you overcook the cauliflower you'll end up with a slushy consistency and all that prep would have gone to a tragic waste.
You can dare to be adventurous with this dish and concoct the perfect flavour using your favourite vegetables, herbs or spices. It tastes great as an accompaniment to any carnivorous dish and is equally delicious as a standalone snack.