If you take a look around the floor during one of your classes at your CrossFit affiliate, there's a good chance your eyes will find multiple pairs of Reebok's most popular shoes – the Nano 3.0 and Nano Speed.
The Nano family's popularity isn't without good reason; the 3.0 and Speed are versatile, functional shoes that work well for whatever your gym's programming throws at you. If you're thinking about buying a pair of the latest generation Nanos, it can be helpful to understand the differences between the two before you put down your hard-earned cash.
If you're researching your first pair of 'CrossFit' shoes, look no further than Reebok's Nano line. If you're an Inov-8 or Nano 2.0 purist, or that person who loves their Vibram Five Fingers, you might be pleasantly surprised to find the latest generation Nanos are light, comfortable, while still being durable for the once a month rope climbs that make Nike Frees and some Inov-8 soles look like victims of a baby shark attack.
To help you decide between the two most popular and recent additions to the Nano family, here are some things to consider before choosing between the 3.0 and Speed.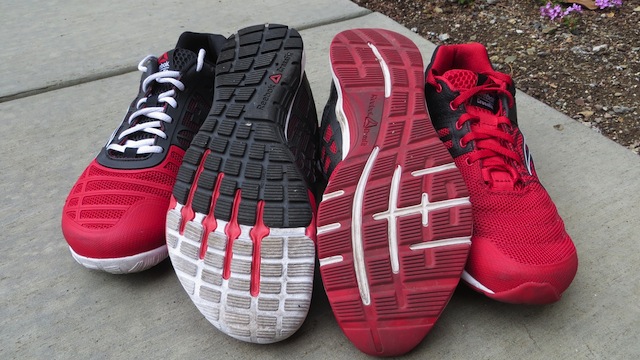 Fit
If you have wide feet or flat feet, the 3.0's exceptionally roomy toe box and generous width through the midsole might provide welcome real estate for your feet. If you have narrow feet or like your shoes to fit more snugly, the Speed's narrow design and Inov-8-like dimensions might be more comfortable for you.
This isn't to say that the shoes are mutually exclusive. For someone like me, who has zero arches and narrow feet, I can wear either shoe comfortably. The narrower Speed certainly feels much more secure for me, but the wider 3.0s aren't at risk of flying off mid-workout. That being said, if I had to wear one shoe for a nine hour work day, I'd choose the roomier 3.0.
While both shoes feel essentially flat inside, if you're looking for less of an arch, the 3.0 might be your choice. With its more narrow fit, the Speed creates the feeling of having more noticeable arch support because of how tightly the shoes can fit.
Sizing
With this generation of Nanos, finding the right size can be challenging because of the drastically different shapes.
While the 3.0 runs wide, the Speed is narrow and runs longer. If you're ordering shoes online, this might be a good opportunity to take advantage of free returns so that you can order a few different sizes and keep the one that fits best.
Your personal fit may vary, but compared to the fit of the Nano 2.0, Nike shoes (other than the weightlifting Romaleo), or Reebok Classic, here's how I ended up matching sole-to-sole length:
3.0: Ordered a half size smaller
Speed: Ordered a full size smaller
Because the toe-box and midsole is wide on the 3.0, you might get an exaggerated sensation that the shoe feels too big if you have narrow feet. If you can't get used to the fit, there's a good chance that the 3.0 might not be the shoe for you.
For the Speed, the sizing runs noticeably big due to shoe's length. If you have wide feet, however, it might not matter because the closer quarters of the midsole might be too narrow to get comfortable.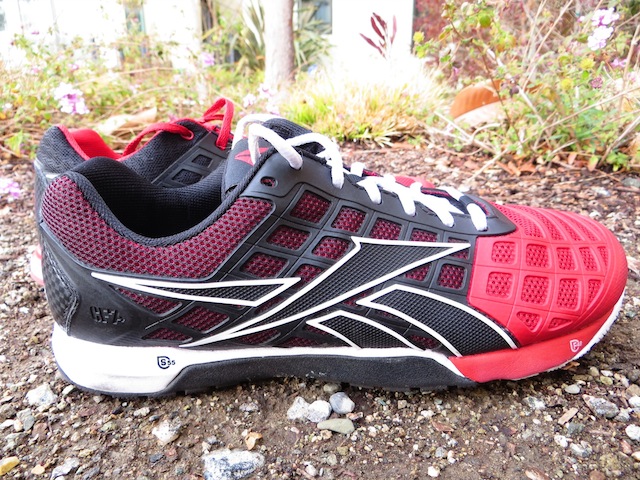 Durability
If you're currently working on rope climbs or are just looking for a shoe that will last and provide protection, the cage-like, shell exterior of the 3.0 make it the better choice.
While the Speed provides some rope protection, the side of the inner sole started fraying after just a few rope climbs. However, especially when compared to Nike Frees or some Inov-8's – both the Speed and 3.0 soles generally hold up well. Outside of extreme rope climb abuse, I wouldn't anticipate the Speed falling apart on me mid-WOD.
The exterior of the lightweight Speed is made of mesh-like materials, similar to a lightweight running shoe. The sturdier shell of the 3.0 provides more protection if you have an unfortunate tendency to drop barbells or kettlebells on top of your feet, wrap a rope around your foot, or kick the bar really hard when doing toes-to-bar.
Heel to toe drop
If you're looking for a flat sole, both the 3.0 and Speed come pretty close and should work fine for heavy lifting.
3.0: 4mm heel to toe drop
Speed: 3mm heel to toe drop
For those familiar with Inov-8's, squatting heavy loads with the Speed feels very similar to using the F-Lite 195. Though the 4mm heel to toe drop is equal between the Nano 2.0 and 3.0, squatting heavy in the 3.0 somehow feels more stable and comfortable.
Maybe it's the wider sole and toe box, but squatting heavy seems to feel more comfortable with the 3.0. It almost feels like the 3.0's wider toe box helps keep weight in your heels because it takes a bit more effort to bend the sole.
That being said, with a little determination and questionable form compared to wearing lifting shoes, I've matched my two-rep and three-rep max front squats and back squats wearing the 3.0 and Speed, so neither seems to be particularly prohibitive to overall stability.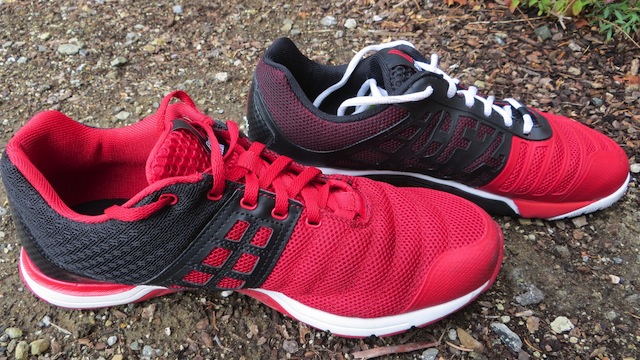 Versatility
Both the Speed and Nano are versatile shoes that "run better" compared to the Nano 2.0's. While neither is as comfortable as running in a cushy pair of Nike Frees or your comparatively platform shoe-like running shoes, they both provide a solid mix of grip, comfort, and CrossFit-functional build for rope climbs, burpees, box jumps, and taking your shirt off.
While the Speed is made to run and is lighter than the 3.0, it shouldn't necessarily be the driving force behind your choice. Running with the Speed feels like you're wearing a slightly more cushioned Inov-8, which still might be too minimalist for some.
Though I'd choose the Speed over the 3.0 if running a mile for time, for the usual 400 meter run between rounds, the 3.0 would perform just fine.
Price
As important as it can be to have a comfortable pair of safe, stable shoes that help you feel confident in your movements, price is always worth considering.
The regular price of the Speed is $20 USD cheaper than the 3.0. Sometimes, you can find the Nano Speed for as low as $79 (like they currently are on Rogue Fitness). With its $120 USD price tag, the 3.0 currently generally doesn't go on sale and is usually exempt from coupon codes on Reebok's official site.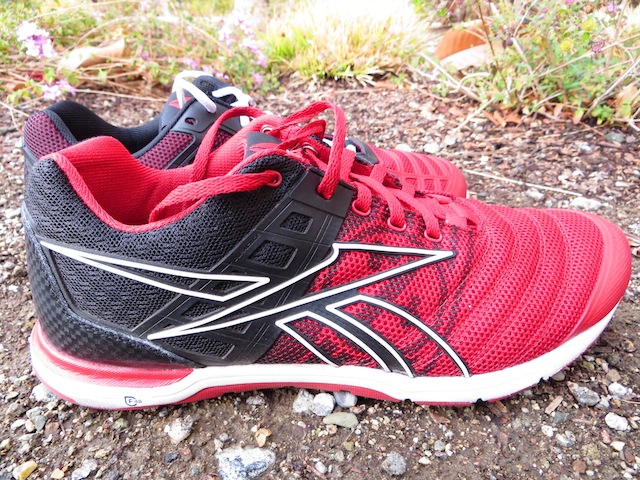 Just like the fit of your shoes is personal, the value placed on price is as well. Paying more doesn't necessarily mean a shoe is better; many would likely find the Speed is a better fit for not only their wallet, but their feet.
Along the same lines, if the Speed doesn't fit you well, it doesn't make a lot of sense to buy a pair of shoes you'll be using for the foreseeable future on price alone.
Conclusion
Choosing functional fitness shoes can be a big commitment; they'll be there for you for your greatest PRs, sweatiest chippers, and are an essential element of your daily gym costume.
When choosing between the wider, more durable 3.0 and the narrower, lighter Speed, take your time to find the one that fits your feet's specific needs. You'll ultimately end up with a versatile pair of shoes that are good for lifting, running, and sweating through your workout.