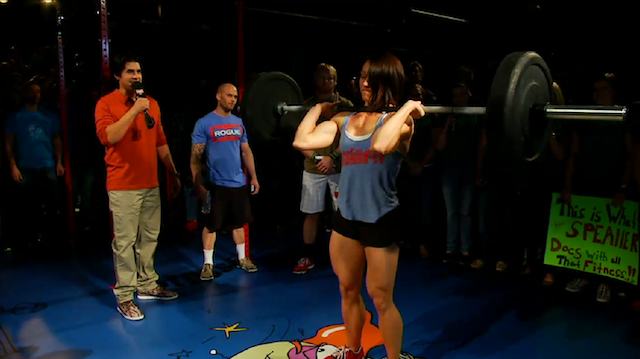 It was just moments ago Director of the CrossFit Games, Dave Castro made the announcement at CrossFit TNT in St. Charles, Missouri that the CrossFit Open 13.4 workout is:
7 minute AMRAP of:
3 Clean and jerk
3 Toes-to-bar
6 Clean and jerk
6 Toes-to-bar
9 Clean and jerk
9 Toes-to-bar
12 Clean and jerk
12 Toes-to-bar
15 Clean and jerk
15 Toes-to-bar
18 Clean and jerk
18 Toes-to-bar…
This is a timed workout. If you complete the round of 18, go on to 21. If you complete 21, go on to 24, etc.
Loads: 135 pounds for men / 95 pounds for women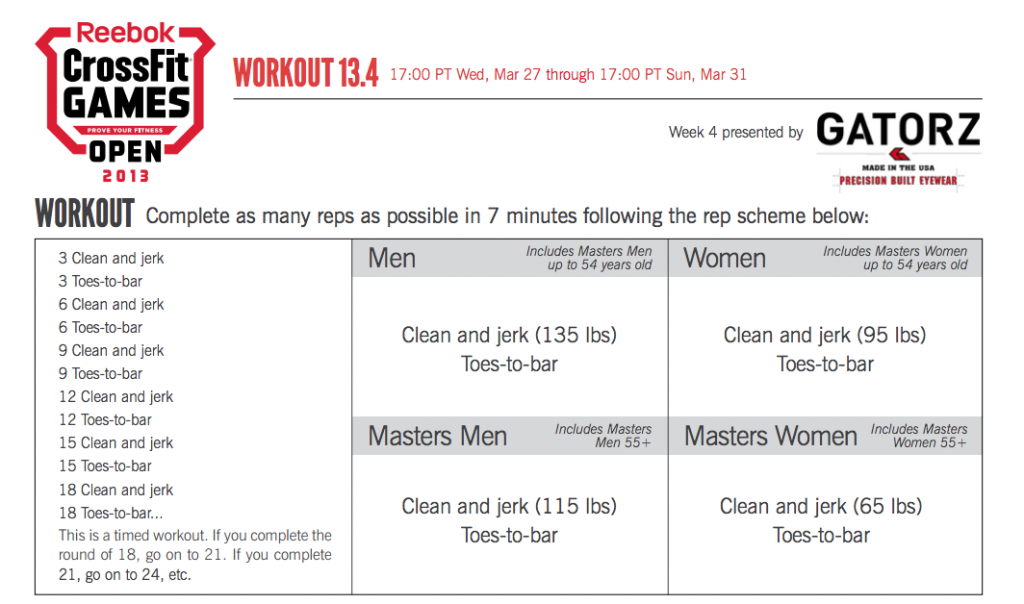 Make sure you check out the full workout description here or watch the video demo and movement standards below
Now it's time to watch the fan favorite Chris Spealler and  2010 Games Champion, Graham Holmberg battle it out.
[update: Find out who won 13.4 here]