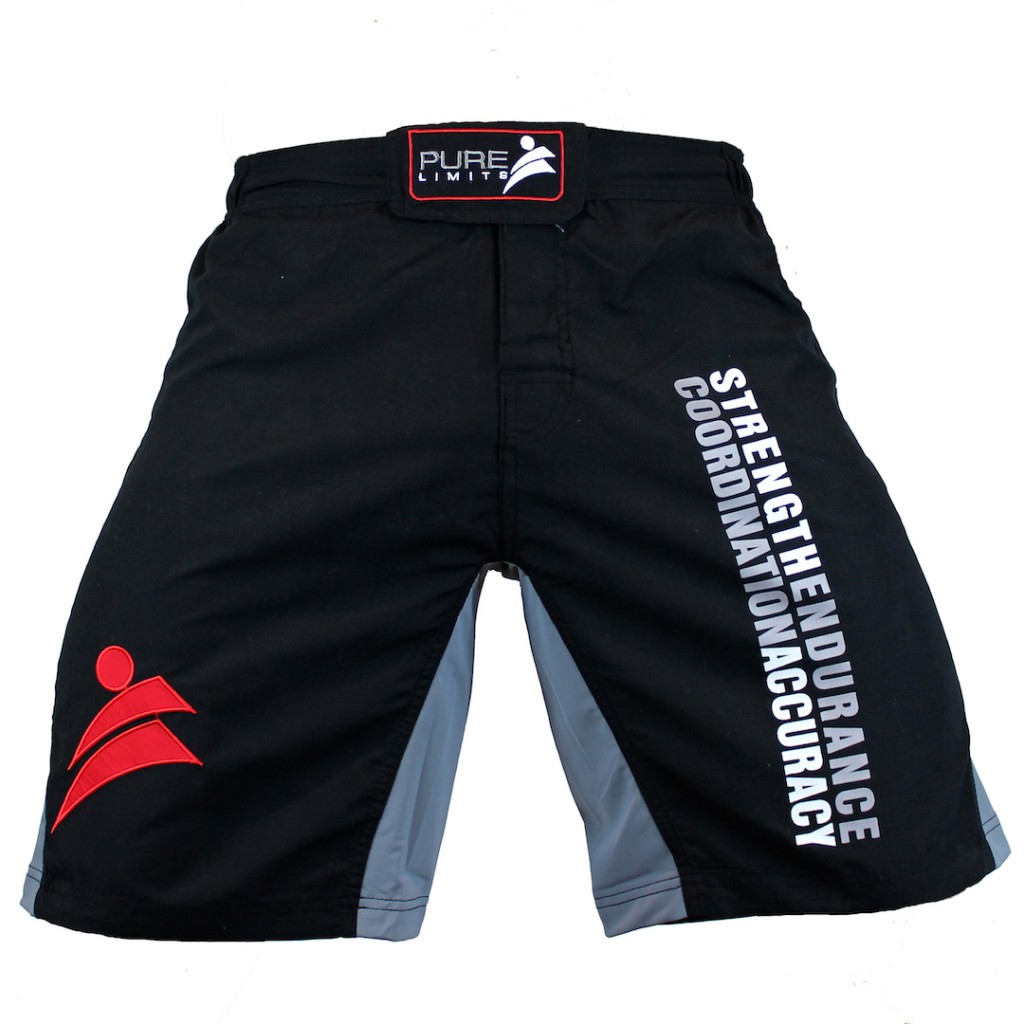 This week, we take a moment to review the latest pair of Pure Limits' functional fitness training Shorts.
Item: Pure Limits Extreme Fitness Shorts – Series C
Price: $49 AUD
Manufacturer: Pure Limits
Purchase: www.PureLimits.com
It's been over 18 months since we reviewed the original (Series A) pair of functional fitness shorts from Pure Limits.
It's fair to say the market has changed dramatically since then with fitness apparel improving in leaps and bounds. As CrossFit© continues to develop as a sport, so too do the clothing and equipment related to it.
While the original pair of Pure Limits Shorts were decent at the time, and received a fairly positive review, the reality is, they are now outdated with the standard of functional fitness shorts improving dramatically over the past year.
So when we heard Pure Limits had released a new and improved version of their training shorts, we were keen to put them to the test and see how they had improved in terms of their overall design and performance.
The Rx Review was given a few pairs of Pure Limits Extreme Fitness Shorts to test during the 2014 CrossFit Open and up until now.
Here are our thoughts on the new designs: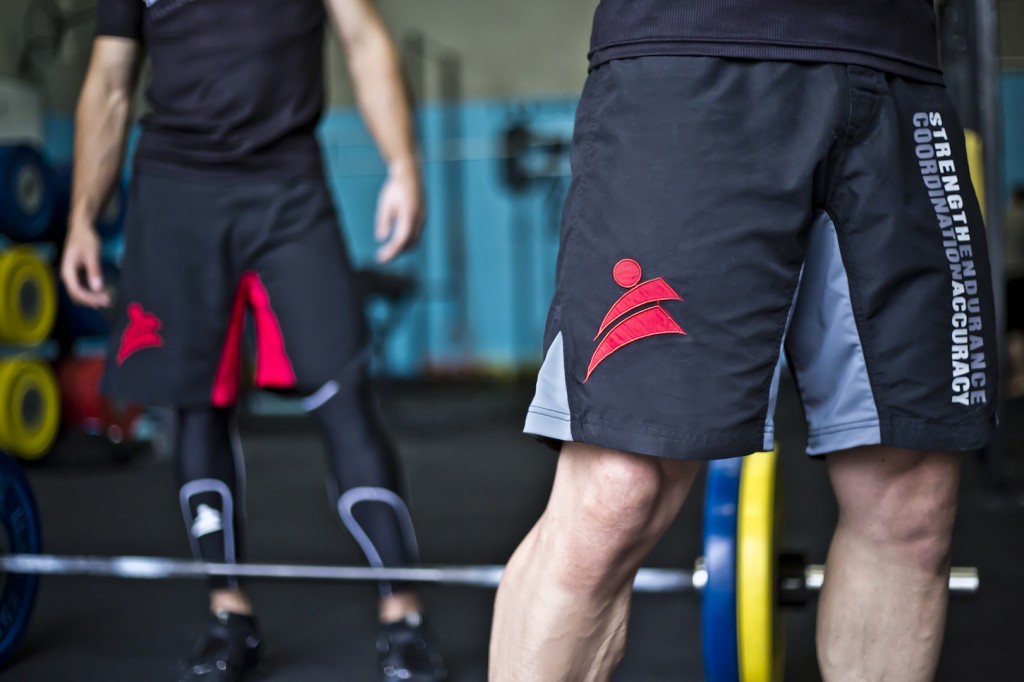 The Good
New Waist Design – Pure Limits has used a new waist design in these Extreme Fitness Shorts, providing more generous movement while wearing them. The 'Sure-Fit' waist design basically means they fit evenly around your waist no matter what your size is. Of course, you can still buy different sizes of the shorts (S,M,L,XL) but the combination of elastic, string and velcro means they will provide a tight and secure fit for all sizes.
Improved Fabric – Just like the original pair of Pure Limits shorts, this latest design is also made from 100% Polyester, however the fabric is stronger and tougher. The main fabric has been upgraded providing better protection against barbells, ropes and kettlebells. In addition, it also feels a little lighter and smoother than the original pair. One of the criticisms some people had with the original Series A Pure Limits shorts is that they were a bit heavy. These new designs, however, feel a lot lighter and easier to work out in.
Stretch Panels – One of the best features in the original pair of Pure Limits shorts was the 4-way stretch panel system used to give extra flexibility and movement while working out. Back then, not too many functional fitness shorts were using the system, but these days you will hard pressed to find a pair that doesn't have a few stretch panels. Pure Limits has improved this feature in the new designs with four independent 4-way stretch panels on the back of the shorts, underneath the groin area and on the side of each leg. This system provides much more flexibility while performing movements like squats, lunges, running and kettlebell swings, and also eliminates the need for side splits.
Comfortable – Compared to the original Series A design, the latest Pure Limits Extreme Fitness Shorts are much more comfortable to wear while training and outside the box. Unlike the original pair which had thick stitching that often irritated skin, the latest designs all come with triple lock, flat stitching. This reduces the chance of chaffing (yet to experience any chaffing while wearing these shorts) and creates a smoother feel on your skin.
Secure – Pure Limits shorts use a a triple lock system, which includes a two-way velcro strap and a draw string closure. These shorts feel super-secure during training. In addition there is also an in-built pocket on the shorts, which is good for anyone who needs an asthma puffer, keys or medication during training.
Price – Selling for $49 AUD, the Pure Limits Extreme Fitness Shorts are one of the more affordable pairs of training shorts on the market. Compared to Reebok shorts, which sell for around $75-90 AUD a pair, the latest Pure Limits shorts are a lot cheaper.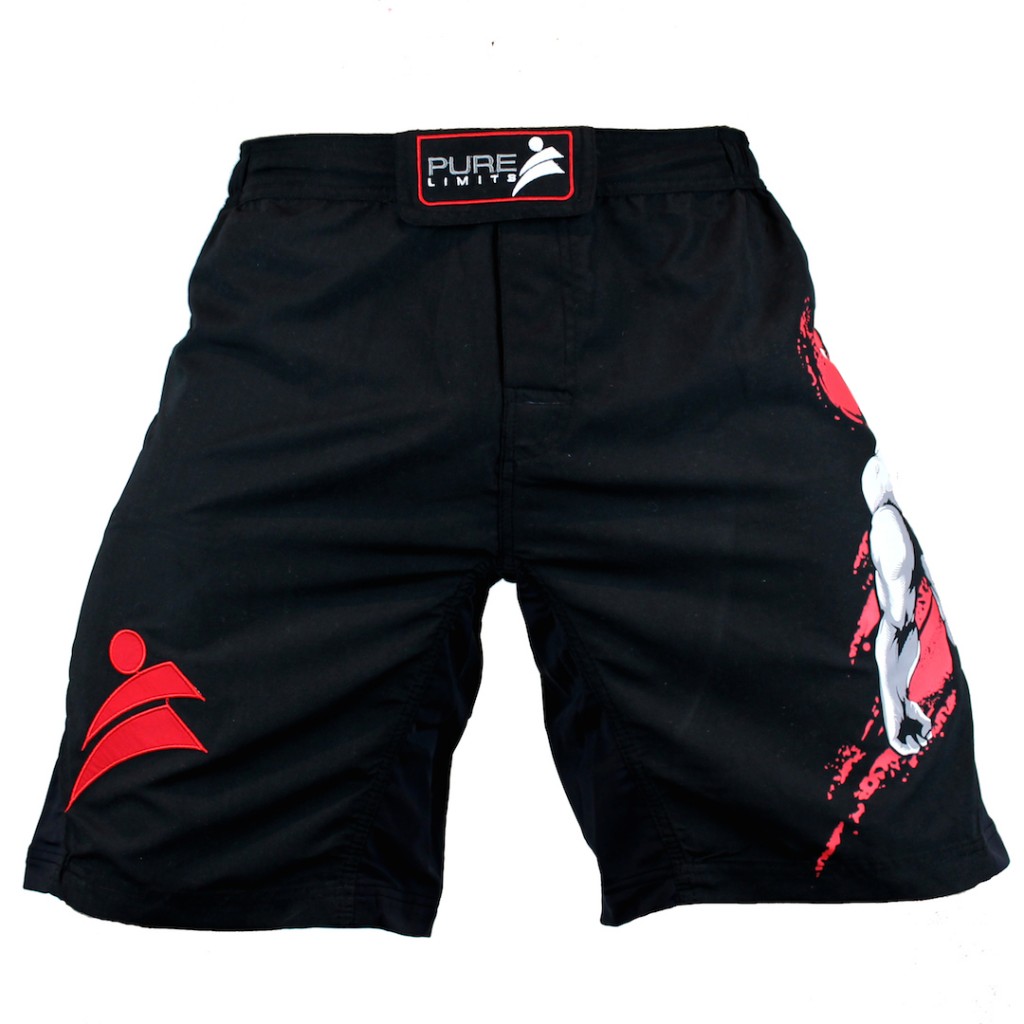 The Bad
Appearance – I admit, the latest Pure Limits Shorts designs are a lot better than the original Series A shorts, however, I'm just not the biggest fan of their appearance. Let me explain. Personally, I like my training shorts to be plain with very few graphics on them. Pure Limits Extreme Fitness Shorts do come in one plain style, which is my favourite, but the majority of the designs feature a fair bit of text and graphics on them. Some may actually like apparel like this, but I like I said, I prefer my gear to be plain and simple with minimal logos or images.
Too Long – While Pure Limits have slightly reduced the length of these new Series C shorts, I still feel they are a fraction too long. It is a personal preference, but I don't like my training shorts coming anywhere near my knees while training, especially while squatting. Having them that long often means I need to fold the ends up so they don't catch or stick to my legs. That being said, this length seems to be pretty standard across the board, and is inline with many of the popular shorts on the market, including some of Reebok's range of shorts that I like.
Lack of Colours – Colours are huge in the functional fitness scene these days. Go to any local throwdown at a CrossFit affiliate and see for yourself the vibrant colours athletes are now wearing. Bright Rocktape, fluro shoes, coloured socks – the list goes on and on. Unfortunately, Pure Limits Extreme Fitness Shorts are only available in a black. It would be great to see how these designs look in a few different colours and it would be nice to have a wider range to choose from.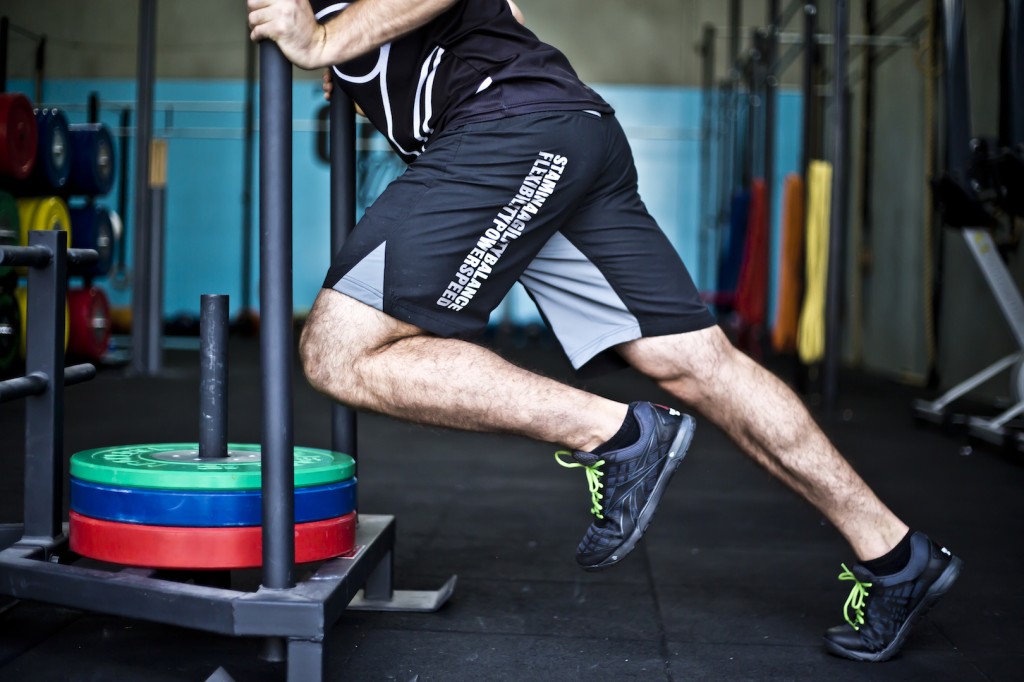 Conclusion
Full disclosure: Pure Limits is an advertiser of our website.  That said, there is no doubt the Pure Limits Extreme Fitness Shorts are a much improved version of the Series A shorts released two years ago.
Not only are they lighter, more comfortable and provide a tighter fit, but they are also tougher, more appealing to the eye and provide a better feel while training.
For the price you pay, there is no doubt the Pure Limits Extreme Fitness Shorts are good value. With numerous stretch panels and strengthened fabric, you are sure to get years of training in with these shorts. I have been using them regularly for the past few months and barley noticed any sign of wear and tear or damage.
But while they are a solid pair of training shorts, they are still not as appealing as some of the more expensive shorts on the market. I still find a fabric a bit heavy and the design a little less appealing than some other versions on the market.
While the shorts are functionally sound, I often find myself reaching for my Reebok shorts when heading out for a WOD or swim. If I'm honest, I think that decision is purely based on aesthetics. That said, many people I have spoken to love the design and like the 'rugged look and feel' of them. So I guess it really comes down to personall preference.
If  you're interested in buying a quality pair of shorts at a decent price, then the Pure Limits Extreme Fitness Shorts are a worthy purchase. The only question you have to consider is if you like the design and look.