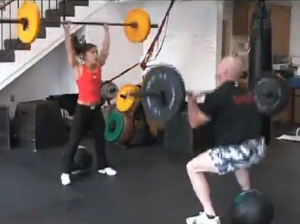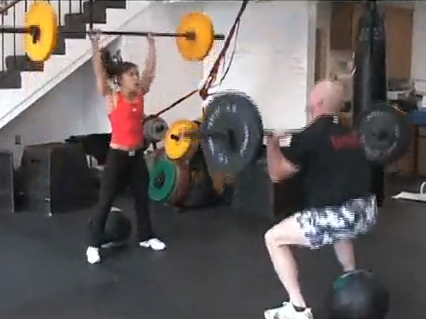 Without a doubt, one of the toughest, if not THE TOUGHEST CrossFit WOD is Fran.
If there's one word to describe the workout , it would be 'pain'. Ask any CrossFitter about it and you can see the grimace in their face as they describe it.
For those of you who have never heard of the WOD, it's run down is as follows:
21 – 15 – 9 reps, for time
* Thrusters – ( Men 95 lbs, Women 65 lbs)
* Pull-ups
For beginners, just finishing the workout is good, however for those who have been training for at least a few months, breaking the 5 minute barrier should be your goal. Advanced CrossFitters should be aiming to get under 2:30.
For a full scale of recommended times click here.
What makes Fran so hard is that you're trying to do it as quickly as possible and therefore want to do all sets unbroken. After getting through the first round of 21, you will understand why it is regarded as the toughest WOD in the CrossFit world.
But there's no point listening to me, try it for yourself and let us know how you go.
For some inspiration, check out this sub 2 minute Fran: