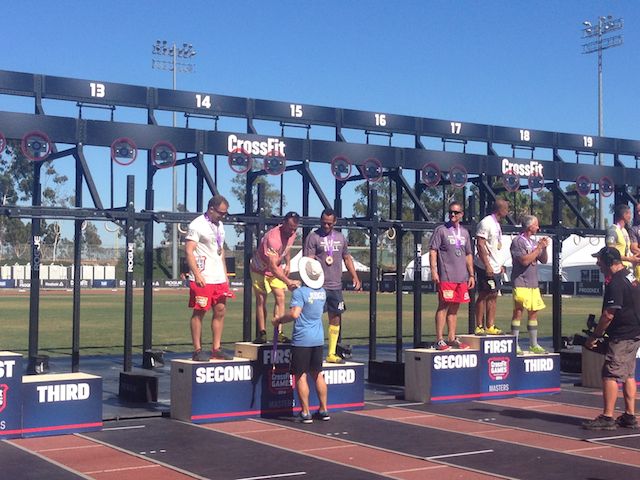 The 2014 CrossFit Games Masters competition has wrapped up for another year and the athletes proved again that age is an excuse, not a limitation.
For the first time, Masters athletes were put through four events in one day to truly test their endurance.
Day 1 saw competitors test their technical excellence and brute strength with a one-rep-max deadlift to kick-off proceedings before a max-distance handstand walk, sled sprint and a combination of running and legless rope climbs to end the day in the early hours of the evening.
The final two days were kept to two events each, but the classic hand-killer of 2007 opened the Wednesday, followed by Medball Burpee in the afternoon.
Competitors started the final day with the longest event of the competition in 'Down and Back' – a variation on the 50s from the 2014 Regionals and finished with a short triplet that tested speed, gymnastic ability and strength.
The event started with a 100m sprint before five burpee muscle-ups and five heavy snatches with the 40-44 age group lifting 175/125 lbs and the 60+ group lifting 115/65lbs.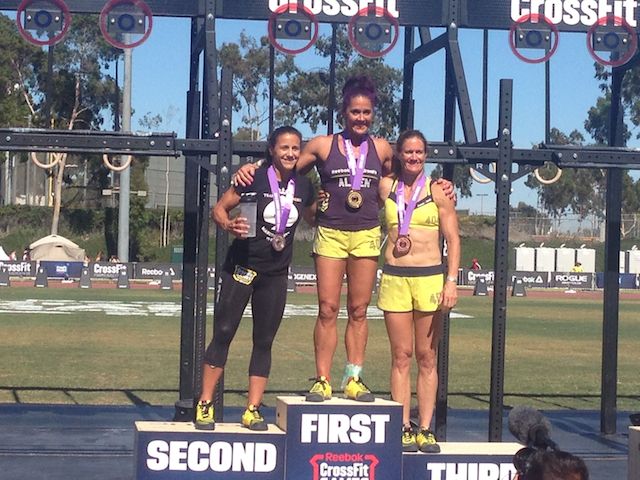 Amanda Allen finished the competition as back-to-back CrossFit Games champion in the 40-44 age group and Scott Olson won his third consecutive CrossFit Games title in the 60+ division.
At the end of three days, the standings finished up as follows:
Men 40-44
1. (710) Shawn Ramirez
2. (624) Jerome Perryman
3. (619) Bryan Wadkins
4. (599) James FitzGerald
5. (595) Robbie Davis
Women 40-44
1. (756) Amanda Allen
2. (675) Cheryl Brost
3. (641) Marcie Wells
4. (626) Tracy Shuford
5. (607) Merrill Mullis
Men 45-49
1. (698) Jerry Hill
2. (660) Jeff Tincher
3. (646) Karl Dyall
4. (621) Vic McQuaide
5. (601) Ron Ortiz
Women 45-49
1. (685) Kim Holway
2. (642) Karen McCune
3. (627) Shellie Edington
4. (614) Jessica Clevenvik
5. (584) Amy Mandelbaum

Men 50-54
1. (635) Will Powell
2. (630) Brig Edwards
3. (618) Joey Lochner
4. (611) Frank Wray
5. (586) Ked Idler
Women 50-54
1. (695) Mary Beth Litsheim
2. (689) Cindy Kelley
3. (688) Kelli Dean
4. (662) Linda Elstun
5. (581) Lynne Knapman
Men 55-59
1. (696) Steve Hamming
2. (642) Tom Clark
3. (633) Marco Arrendondo
4. (627) Mark Fischer
5. (622) David Hippensteel
Women 55-59
1. (693) Susan Clarke
2. (678) Kathy Ehrsam
3. (639) Patty Failla
4. (600) Lisa Long
5. (598) Diana Flynn
Men 60+
1. (699) Scott Olson
2. (652) Stephen Angove
3. (620) Thomas Ackerman
4. (619) Brett Wilson
5. (612) Lance Schaefer
Women 60+
1. (662) Karen Wattier
2. (655) Mary Schwing
3. (632) Sharon Lapkoff
4. (616) Bernadette Elliott
5. (612) Susan Wallis