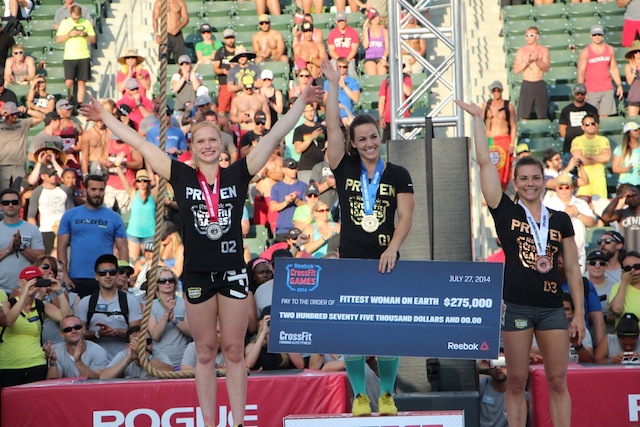 At the end of the 2014 CrossFit Invitational Games Director Dave Castro dropped a bombshell into what to expect for next year's CrossFit season.
For the first time since the Open began back in 2011, we will see a reduction in'qualifying regions'. While there will still be 17 qualifying realms during the 2015 CrossFit Games Open, Regional events will be consolidated into what is being called in-house 'Super Regionals'.
Castro used the example of NorCal and SoCal, which will both be combined into one California Region. Both qualifying realms will bring their top 20 male and female athletes to compete for five spots at the CrossFit Games.
This will extend to other regions with Canada West and North West combining, Canada East and North East combining, Asia and Australia and Africa and Europe among others.
Castro said that unlike the California example, in the case of Australia and Asia, the total number of regional competitors would be scaled a bit differently. While the numbers haven't been made official, Castro mentioned that Australia would possibly bring 30 qualifiers and Asia would bring 10.
You can check out the full announcement below.
The idea of the reshuffle is to be able to have 40 incredibly strong athletes competing at the 'regional' level, compared to previous years where we saw larger numbers take part (48 in 2014, 60 in 2012).
As part of the announcement, Castro also said there would be some small changes to the CrossFit Open, including, for the first time, a scaled division.
There will also be the crowning of State and National champions after the completion of the Open, which is designed to isolate who has won each state and country.
At this stage the finer details are still yet to be finalised, including locations of 'Super Regional' competitions and the dates of the CrossFit Games Open.
More details about the changes to the 2015 CrossFit Regionals are expected to be announced later.