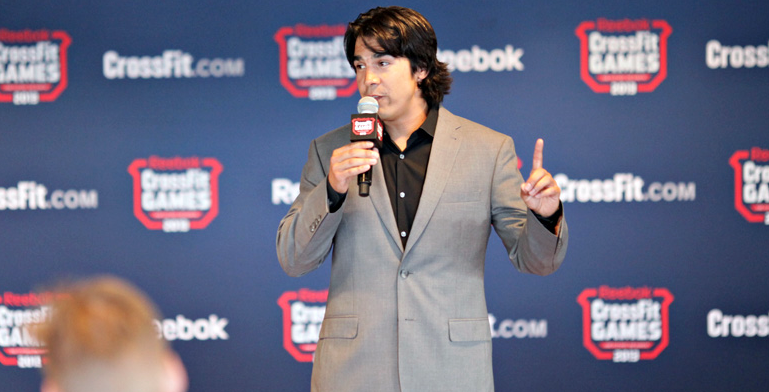 As predicted by many, Games Director Dave Castro has just made another surprise announcement on the eve of the 2013 CrossFit Games, revealing there will be an extra day of competition for all individual athletes this year!
In addition to the Events taking place at the StubHub Center on Friday, Saturday and Sunday, male and female competitors will now have to take part in three additional 'surprise' Events on Wednesday, July 24.
On Wednesday morning, Individual athletes will take a field trip to the Woollett Aquatic Center for 'The Pool'. The Event will consist of:
10 rounds for time of:
Swim 25 yards
3 Bar muscle-ups
Swim 25 yards
Time Cap: 25 minutes
This Event will be taking place at 8AM, and the good news is spectators will be able to check out the action, with crowd access opening from 7AM.
Later in the afternoon, athletes will then return to the StubHub Center where they will compete in a half-marathon, in rowing! The workout will be split into two separate Events. Here are the details of them:
For time:
Row 21,097 meters
Row 1 will end at the 2,000 meter checkpoint. Athletes will receive points based on their times at this point. There is no scheduled rest at the checkpoint as the race continues.
Row 2 will be scored by the total time to finish the entire 21,097 meters. Finishing order at the 2K checkpoint (Row 1) will have no bearing on the scoring for Row 2.
Time Cap: 2 hours for Men, 2 hours 10 minutes for Women.
This event will also be open for public viewing and will take place at 1:30 p.m. at the Velodrome. If you can't make the event, Concept 2's race software output will be streamed live on the Games site, showing a simple graphical representation of the top athletes as they row.
More Event announcements will be made this week.