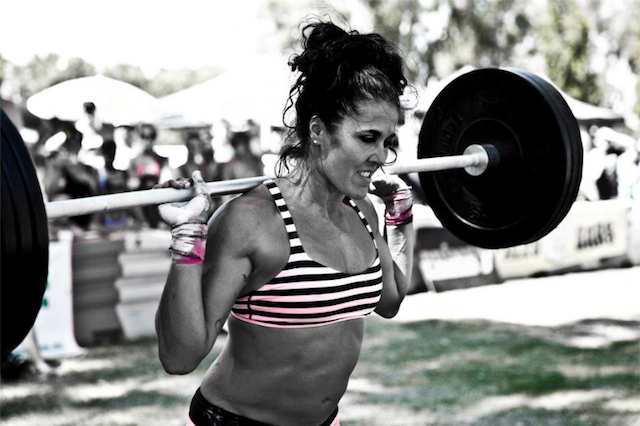 From time to time I go through periods of doubt and despondency with my training and performance. At these raw times I learn more about myself, about the power of doubts and the nature of my fears. I'm going through one of these periods right now – 2 weeks out from Australian CrossFit Regional.
I wanted to write about this emotional space while in it, to share some of this experience with others (we are not machines), and to hopefully help myself regain some of my usual positive perspective on life and CrossFit!
I've had a cold this week, been premenstrual and done 5 of the 7 Regional work outs in the last two days; I will do the final two today.
Some of the workouts have been good – solid enough performances – with one seriously challenging me (as any good Regional workout should). I guess I'm used to feeling in control, on top of things, prepared for anything and full of energy. And I guess most of the time I am. But, most of the time it's just me at CrossFit Adelaide against the clock; me against myself, not sick and premenstrual, and not leading up to a major competition. I'm sensitive as hell to right now!
As Regionals looms ever closer, my hyper-imagination has me pitted against every strong female in the Region, and this big imagination of mine has them ALL doing better than me – which then confuses my brain – because I thought I was better than that! Cue doubt and fear storming the building!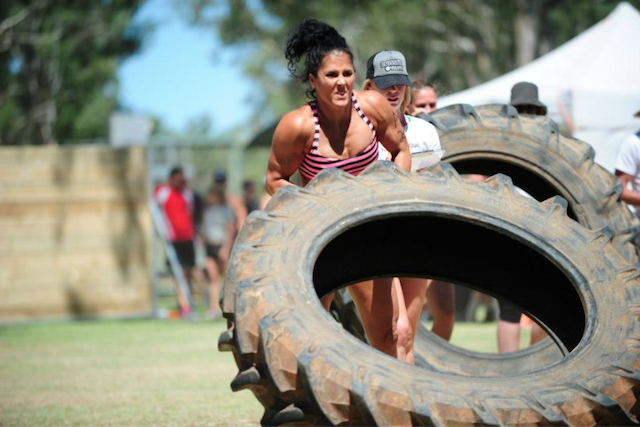 Of course, all of this is a hormonally-fuelled fantasy of my own creation. But the lingering feelings of doubt, fear and uncertainty in my own capacities and performances are the rust that undermine and weaken me today. And just for today I have to deal with these feelings, get a handle on them and put them in their rightful place – as best I can and as quickly as I am able! I'm working my harm minimisation strategy right now.
That's the thing, we all falter, we all doubt and fear from time to time – what makes the difference at these times is what we do in these periods of unsteadiness. To get through, I have to talk the talk to myself – even when it's hard to believe the positive speak!
I have to tell myself what I know to be true from many years of experience. I know that:
–'This too shall pass.'
– My head can be a monumental liar at times.
– FEAR is simply False Evidence Appearing Real.
– I have done my absolute best in preparing for 2013.
– Attachment to a single specific outcome (winning or qualifying for the Games) is not optimal for my well being, life goes on!
– I always give 100% and that is enough.
I also need to reflect on why I do CrossFit. I need to remember the following:
– How far I've come in this sport in such a short period of time at 40+ years of age – at any age for that matter!
– How extraordinary it feels to overcome obstacles everyday – to continually do things I could once only dream of doing.
– How damn cool it is to throw my body through the air, lift heavy things and run like a wild woman.
– How damn cool it is to be fitter, stronger, more passionate and healthy than any other time in my life.
– The sense of utter satisfaction & fulfilment I feel at the end of every day knowing I've dedicated myself completely to my training and work.
– I would be bored without the constant struggle and challenge of my daily CrossFit existence.
– That it is a privilege to spend my energies in this manner.
– That every time I face my doubts and fears I find myself stronger when I resurface on other side.
– How rewarding it is to share my experience, strength and hope with others along this incredible journey.
– That this CrossFit stuff is seriously FUN!
CrossFit is a way of life, it's not just Regionals and Games. Although I am totally focussed on, and drawn by my goals, it is actually the daily going-ons at CrossFit Adelaide (my crazy second family!) that truly fulfil, delight and propel me! It's the simple things that keep it so potent for me – the trash talking, the striving, the encouragement, the sense of belonging, the madness, the support, the variety, the friendships, the silliness and the shared love of bacon and the CrossFit way of life!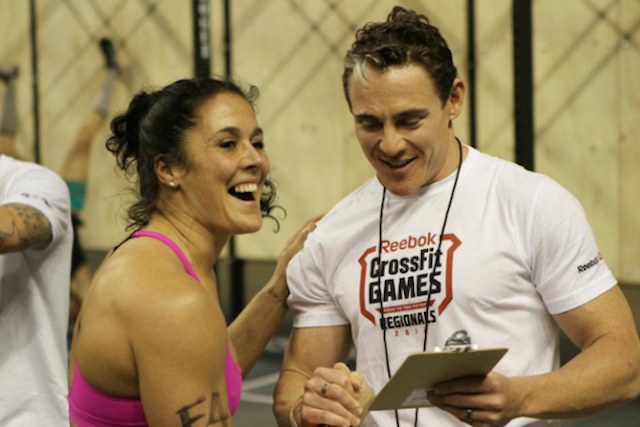 Dave Castro & Co. have definitely stepped up the demands of Regional competitions this year – more like Games – unrelentingly demanding, unforgiving work loads! It's hardcore, which should excite me. Today I just feel overwhelmed and tired from it all. Somedays I just have to work extra hard to get a grip on reality and all that I have to be grateful for. Today is one of those days!
I'm a huge fan of positive sayings and motivational quotes. I make them up or find them and post them to Facebook with regularity. Sitting here feeling doubt and fatigue I choose to reflect on a few of my favourites:
– "The harder the struggle, the more glorious the triumph."
– "You never know how strong you are until being strong is the of choice you have."
– "Strength does not come from doing what you can do, it comes from overcoming what you once thought you could not."
– "Fear is a liar."
– "The diamond cannot be polished without friction, nor man/woman perfected without trials."
CrossFit prepares me for times of struggle. It challenges me daily to find the strength to endure difficulty. In fact, by participating in CrossFit I am seeking out greater and greater obstacles to test myself against – this is my choice in every hour of every day! I do not turn away, I step up and say 'don't give me an easy life, give me the strength to endure a hard one!'
I am learning with every challenge to find stillness in the eye of the storm, to maintain my equilibrium even as everything within and around me spirals wildly out of control.
Everything is a work in progress – me, you, CrossFit, family, health, strength, competition, life, relationships, mental resilience. Somedays it just feels like more work than progress, but that's just some days! The other days are seeded with moments of magic… and it's so worth it!