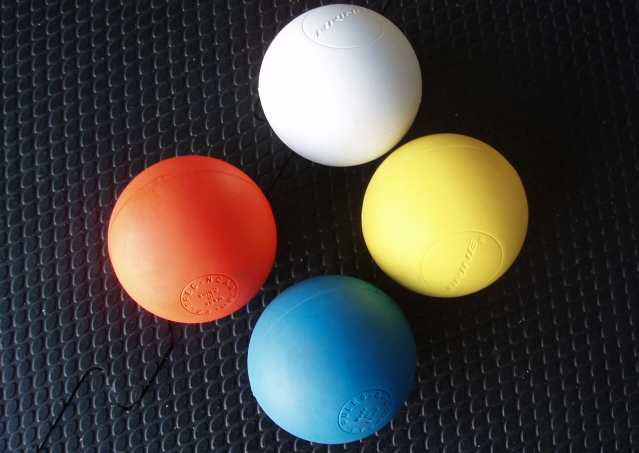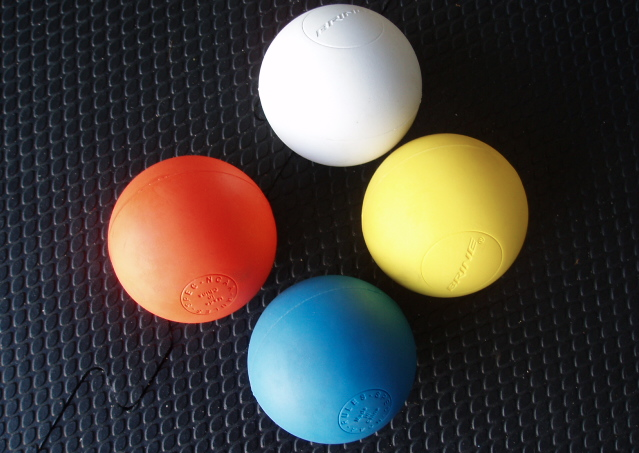 This week, we take a moment to review Lacrosse Balls and how effective they are when used as a massage tool.
Item: Lacrosse Balls
Price: $10-$15 for a set
Manufacturer: Champion Sports NCAA Approved
Purchase: Rogue/Various Lacrosse Stores
With so many massaging products on the market these days from foam rollers, to deep pressure release tools, it's often easy to forget about some of the cheaper alternatives for functional fitness athletes.
For those who train frequently, getting the right kind of muscle treatment is crucial. Not only is your body more susceptible to injuries when there is tightness or soreness, but your performance may also decrease.
In the past, I have used a number of self massaging tools including the Therecane Deep Pressure massager, The Stick Muscle Release Roller, and a number of foam rollers. But one of the most successful products I've used however, isn't actually a massage product at all.
Lacrosse balls have been used to release muscle tension for years, and I was introduced to one for the first time last year.
In my life I have used a number of cheap alternatives like tennis balls, squash balls and even apples to try to target pressure points in my back, but all of them had failed to have any real impact.
One day my football trainer recommended using a lacrosse ball instead, and to this day it's still one of my favourite massaging tools.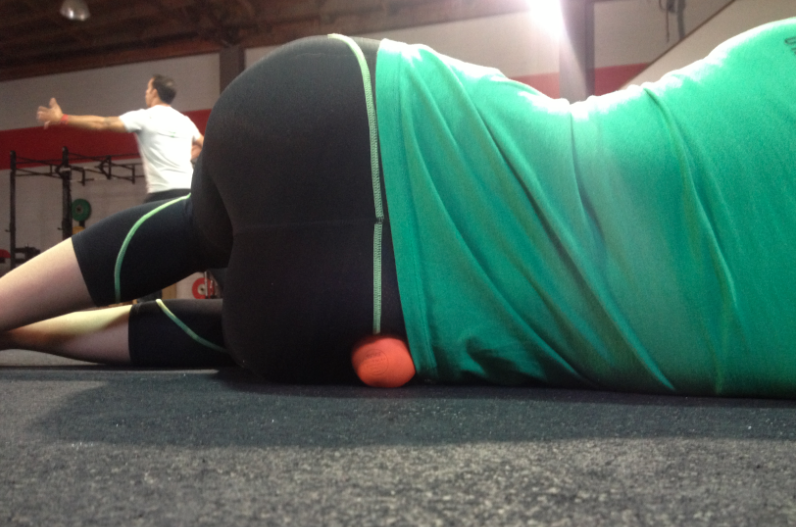 The Good
Easy to Use: You can use a lacrosse ball when watching TV, sitting at your desk, or even while lying in bed. The best method is to play around until you find a desired trigger point and slowly relax and let your body weight do the same. If the surface is to hard, and the pressure is giving you pain, try it on a softer surface like a couch.
Easy to Carry: The ball is no bigger than a tennis ball, and adds very little weight to any gym or personal bag. It's a perfect massaging tool for anyone traveling, or anyone who spends a lot of time on the road.
Dirt Cheap: A set of lacrosse balls can be bought for around $5-$10 and with it's strong rubber design they are sure to last for many years.
Effective: These balls can be used on most parts of your body and are very effective in releasing muscle tension.
The Bad
Hard to Find: Not too may sport stores stock these products, and many CrossFitters have to try online to buy a pack.
Easy to Lose: Lacrosse balls are easy to lose and just like any other kind of sporting ball, they can easily roll or into a hard to find place like under your bed or behind the couch.
Conclusion
For its price, a lacrosse ball is one of the best value massage tools available. They are easy to use, very effective on most parts of your body and you won't get too upset if you lose or misplace one.
For less than $10, it's definitely worth buying one to see for yourself.