Since it's creation two decades ago, Tabata training has fast become one of the most popular and embraced training methods in the fitness industry.
With CrossFit© and functional fitness training continuing to grow rapidly across the world, more and more of us are now accustomed to the Tabata style training and the benefits that come with it.
For those of you who still don't know, Tabata is a four-minute interval workout, consisting of 20 seconds of intense activity, followed by 10 seconds of rest, for a total of eight intervals. Any exercise may be used with the Tabata method.
Over the past few years we have seen countless Tabata timers, clocks and apps released to help facilitate the starts and stops of the intervals. Taking a completely different approach, a small company called Tabata Songs has made international waves in the fitness industry by creating music that specifically coaches the listener through a Tabata workout.
TabataSongs.com is an online music website dedicated specifically to Tabata training, with a number of music tracks available in all kinds of genres.
With several million channel views, and thousands of international downloads per week, Tabata Songs has quickly become a household name in the functional fitness community. And it looks like the site is about to get even bigger with female athlete Andrea Ager featuring in their most recent YouTube release.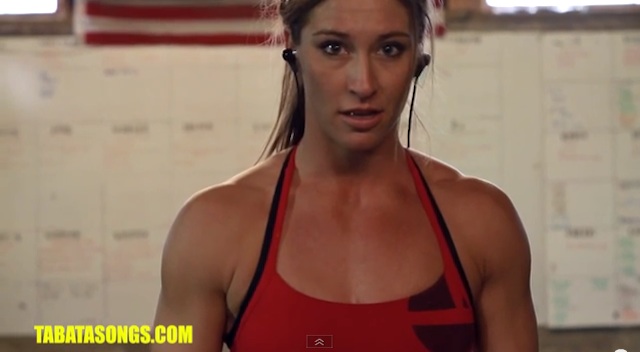 One of the sport's best known and most admired athletes (not to mention being voted Top 5 hottest female CrossFit athletes numerous times!) 'Ager Bomb' recently teamed up with Tabata Songs at CrossFit LoDo in Denver to demonstrate a Tabata workout. In the video, Ms. 'Ager Bomb' also shares insight into her training and her thoughts on Tabata music.
"Tabata Songs really keeps me going through my routines. You don't have to look up at a clock, so it's better than using a timer," Ager says.
"When I'm training, I don't want to have to look up [at a clock]… I just want to be able to listen to the voice saying '3, 2, 1, Stop', or '3, 2, 1, Go'. Music helps me find a rhythm for my pace."
The latest music video follows Andrea Ager as she completes an eight-exercise Tabata workout, using music as a Tabata timer.
During the clip the Andrea Ager talks a bit about her training philosophy and why some girls might be intimidated about starting functional fitness.
"I hear girls being intimidated about why they don't want to start CrossFit and a lot of times it's because they walk into a gym and they see a lot of men doing crazy things and girls that they feel are really experienced," she says. "But we all were there before we started CrossFit."
Though Ager Bomb's Tabata demo follows a Hip Hop influenced Tabata Song, you can expect to find almost any genre on the TabataSongs.com store- from Country to Tribal to Techno.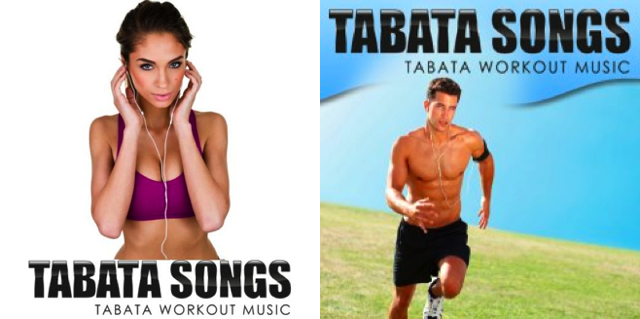 Unlike some other Tabata music on the market, the creators of Tabata Songs are two seasoned veterans of the music industry. Jay Driscoll and John "Wayno" Waynelovich are two members of the iTunes chart topping U.S. band Barefoot Truth, and came up with the project while touring on the road.
"As touring musicians, it's difficult to find time and motivation to exercise while on the road. We started doing Tabata intervals in hotel rooms and venue parking lots when we'd have four minutes to spare," Driscoll says.
"But we quickly realized how difficult it can be to look at a wristwatch when you are sprinting or doing burpees! Tabata Songs really started as just a tiny project for our own workouts. We are absolutely blown away by the international level it has grown to."
You can check out the full Tabata Songs video with Andrea Ager above, or for more information on Tabata Songs you can browse their full range of music on their website by clicking here.
If you're interested in purchasing some of their music, it can be found on iTunes, Amazon Mp3, Google Play, and their Online Store.