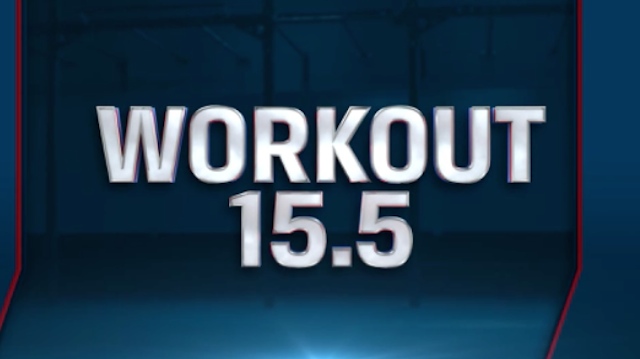 CrossFit Open history has been made. Twice.
For the first time since the start of the competition, there have been no burpees… and for the first time in four years, Rich Froning has not won!
Instead, second place finisher at the 2014 CrossFit Games Mathew Fraser finished on top of the men's leaderboard with Froning in second place.
After a slow start in week one, Fraser finished strong with top 10 finishes in the final four weeks of the 2015 CrossFit Games Open and ended with his best result – a first placing in Open workout 15.5.
Fraser's dominant performance in the Open is a big sign of what can be expected of him this season. Use app to watch sports online everywhere and at any time. Most of them can successfully function on computers and various mobile devices. With Froning and Jason Khalipa going team this year, there is every opportunity the Games rookie from last year could go one better in 2015 and become a Games champion.
In the womens half, 2014 CrossFit Games champion Camille Leblanc-Bazinet appeared to have the Open locked up after the first four weeks but a 93rd placing in the final workout saw her drop out of the top three!
Instead, 2011 and 2012 Games champion Annie Thorisdottir claimed the title as Open winner! Leading into 15.5 more than 30 points separated Leblanc-Bazinet from second placed Thorisdottir, but a 9th place finish in the final workout was enough to see the Icelandic queen win her second Open title (first was in 2011).
Leblanc-Bazinet and Thorisdottir completed 15.5 first with Samantha Briggs in the live workout announcement last week,which Briggs won in a time of seven minutes (video embedded above). Both females re-did ot over the weekend, and while they were able to better their times, they weren't able to break in to the top 5.
Unofficially and unlikely to remain that way, unknown Fernanda Linhares sits in first place with five minutes, which was even faster than men's winner Fraser.
Colleen Fotsch, who sits in sixth in the Northern California region, came in second with 6.26, Europe's Julie Abildgaard third with a time of 6.31, Games athlete Kaleena Ladeairous took fourth with 6.34 and Australian powerhouse Kara Webb rounded out the top five with 6.36 (workout video embedded below).
In the men's half, Fraser tied for the top spot with Canada East's Simon Paquette in a time of 5:19.
Third place went to Rasmus Wisbech Andersen, who sits on top of the Southern California leaderboard, and Alex Anderson from Central East who tied with 5.30.
The top five was rounded out by Alex Vigneault who is number one in Canada East and finished in 5.31.
At the end of five weeks of competition, the men's top five is made up of known names and Games veterans: Mathew Fraser, Rich Froning, Ben Smith, Jason Khalipa and Scott Panchik.
In the women, Thorisdottir has stamped her dominance on the competition after returning from injury in 2014 and Webb has shown she means business after withdrawing from the 2014 Games with an injury.
Europe Regional veteran Ragnheidur Sara Sigmundsdottir has finished third, 2014 Games sixth place finisher Emily Bridgers has finished fourth and Leblanc-Bazinet in fifth.
Athletes will have about two months to prepare for the re-designed Regionals. Will the Open leaderboard be indicative of the season to come?
Only time will tell.
Here are the final leaderboards for the 2015 CrossFit Games Open in all thee major divisions: